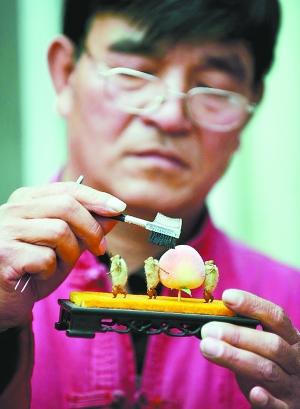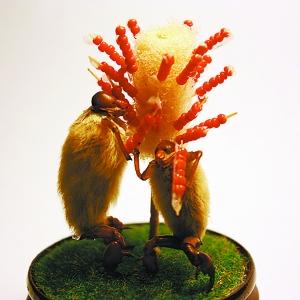 monkey makers Sun Huaizhong this year 56 years old, he said: & other; 60 years ago, I have three wishes, one is the image of monkey stamps on, the second is the monkey image by introducing the animation industry, the third is related with his monkey jokes with zhou PK. Throughout the &; From the street vendor was chengguan nian, to in the old Summer Palace has its own fixed booth, to now with a monkey art and stories into the classroom, the future of the monkey, it seems, is more walk more wide road.
jokes to introduce fashionable words
make monkey more waukesha
& other; Here, let me tell you a monkey jokes. Throughout the &; On old non-material cultural heritage art exhibition, Sun Huaizhong saw someone after, will give a person about his monkey jokes. & other; What is love, love is someone to tickle you, is old is regarded as treasure. Girl selected object to see what, don't see how high is the size don't look at how much pocket money, quality and ability to see each other, like you young man said, in addition to this & lsquo; What is floating clouds & rsquo; . Two people quarrel can't a nasty implode, now there is no rub garment board, you can let him instant noodles on my hands and knees, kneeling keyboard. Throughout the &; Sun Huaizhong jokes said very lively, simple expression combined with the introduction of fashion terms, makes the bystanders all face lit up. He said it was his creations to monkey jokes, in order to better for young people to accept.
look at a group of monkey, he just described vivid vivid, presents the unusual life scene: old man blowing suona, the old lady left the ribbon yangge twisted up; The old man sat on a small stone with his crutch walking, the old lady with a stalk to the old man fan, another hand to the old man to tickle & hellip; & hellip; The happiness in the ordinary life details are Sun Huaizhong capture, with monkey little body, interest is full.
another set of vendor is practice, more nuanced portrayal of real life. Sun wukong carrying sugar-coated berry shelf to the town Shouting, at the same time not forget to have submitted to prevent urban management suddenly struck around, the urban management to carry sugar-coated berry started to run, can not sell his finished eat, eat teeth SuanXin more acid. Four little scene will street small businessman poignant performance incisively and vividly, cooperate with Sun Huaizhong jokes, more humorous with praise and malpractices.