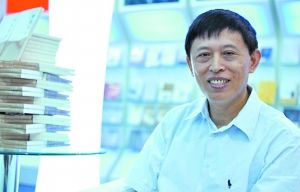 lu xh, jiangsu rugao people. Born in 1954. In 1982, graduated from Chinese department of fudan university in Shanghai. After graduating from high school to go to the countryside farming, enlisted in the army in 1972, after the former fighters of the Chinese people's liberation army, Wenhui Daily reporter. Beginning in 1978, published works.
in 1978, the Chinese department of fudan university, 24, a freshman lu xh for publishing the scars, shot to fame & other; Scar & throughout; After the word become back the name of the memory of cultural revolution literature ideological trend. Lu xh went into business shortly after graduating from college, then to cause several several falls, in New York casino licensing for a living.
published in 1998 novella "details". Launched in 2004, new "forbidden female", about a physical disabled women and three men emotional story, in a metaphorical way of thinking about the process of Chinese society from closed to open. The author said: & other; Office in the United States, while they were away from the scene, and even rode a tricycle and literature has nothing to do, but the heart never forget about literature. Throughout the &;
novel published in 2010, "the wealth like water". Again in 2013 to launch new wounded soul, is the contemporary officialdom in the sky.